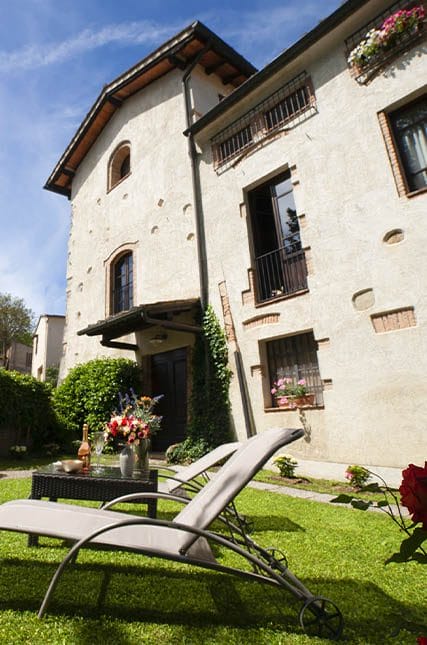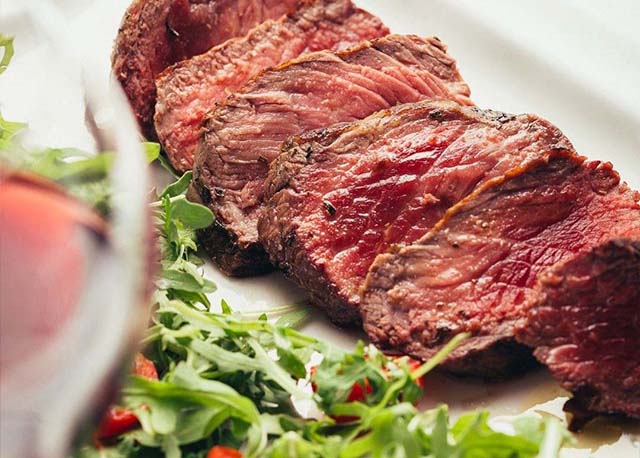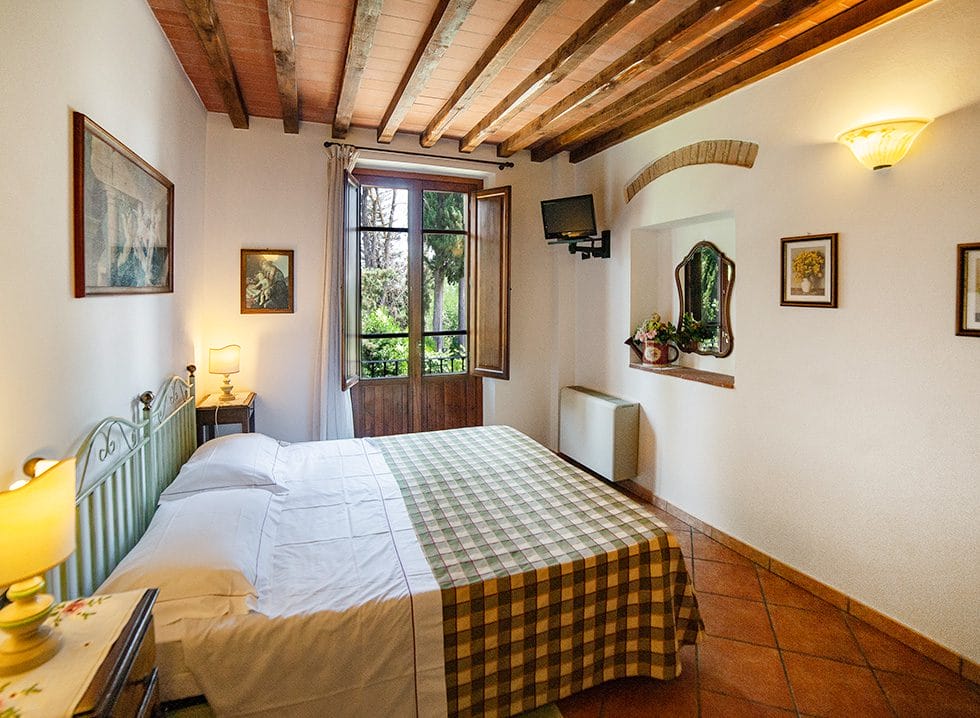 XI century Hotel in San Gimignano
Tuscan Lunch or Dinner at Bottega Torciano Restaurant and Overnight stay in Boutique Hotel
Price: from € 123.00  –  Availability: All year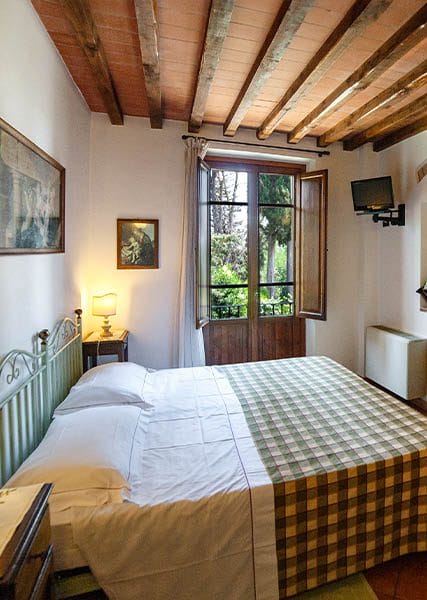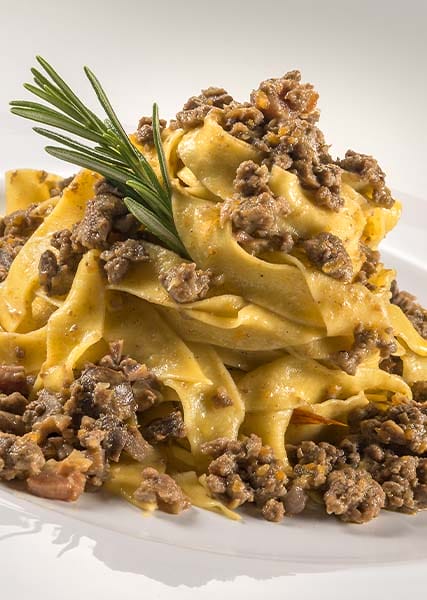 1 Night stay in Hotel with Dinner and Wine Tasting in the cellar
This experience includes:
1 night stay at Torciano Hotel Vecchio Asilo: the hotel is located in the countryside of the medieval town of San Gimignano. With just 5 minutes by car you can reach the historic center of the city.
Typical Tuscan lunch or dinner at our Bottega Torciano restaurant: perfect for all those who love Tuscan cuisine and high quality products together with good wine! You can try our cutting boards with a selection of cold cuts and cheeses, our fresh pasta with various toppings and many traditional dishes. At our restaurant you will find all the Tuscan wines of our production: From Vernaccia di San Gimignano to Chianti Classico, from Vino Nobile di Montepulciano to Brunello di Montalcino… we are waiting for you!

San Gimignano is a small medieval village dating back to the 8th century. It is perhaps the most famous of the small towns in Tuscany, known above all for its 14 towers overlooking picturesque olive groves and vineyards. Travelers who want to imagine what Tuscany was like in the Middle Ages should definitely visit San Gimignano.
If you choose an accommodation based in San Gimignano or in the surrounding area, you can travel in many different directions and discover artistic, naturalistic and historical beauties of Tuscany that will enrich your itinerary.
Some of these places are also easily accessible by public transport and are not far away. Just half an hour by car to your point of stay you will find the most renowned cities of Tuscany, such as Siena and Florence.
Tuscan Lunch or Dinner at Bottega Torciano restaurant

Ideal for all those who love fresh pasta, grilled meat and high quality products together with good wine! During dinner, you can enjoy the essence of Tuscan cuisine and many traditional dishes, starting with fresh cured meats, hand-made pasta and grilled meat specialties, all served in combination with the wines of our production.
Lunch or Dinner (at your choice) will include appetizer, first course, second course, water and a glass of wine. The menu can change according to the season and you can choose from the dishes recommended by our Chef.
*on request it is possible to have personalized menus, vegetarian, vegan or gluten-free.
Torciano Hotel Vecchio Asilo

Welcome to the XI century Hotel in the Tuscan countryside
Wine lovers know thatTuscany needs no introduction and for a long time we have been looking for a special place where we can welcome our guests.
We found it in this beautiful convent of the XI century, where from its height you can admire the soft and verdant hill covered with vineyards, with the thousand shades of color that take on both spring and autumn, dotted with soaring cypresses and expanses of ancient olive trees.
We have enriched this Hotel with things we love, a selection of products from our cellar, such as wine, oil, balsamic vinegar, fresh vegetables from our vegetable garden and the Vernaccia di San Gimignano.
We invite you to explore the garden, admire the ancient cypresses, the orchard, visit our vineyards, our vegetable garden and visit our cellar to share beautiful experiences with wine.
Torciano Hotel Vecchio Asilo offers the possibility to stay all year round. There is much more to this retreat in the Hotel del vino, from its rustic design of irregular oak beams and terracotta floors, woven around the landscape of vineyards and oak woods with the scent of local roses and flowers and secular cypresses outside the garden which makes a postcard a perfect rural village.
The rooms are of several categories and each room is enriched with the flavor of family intimacy with vintage furnishings and with genuine breakfast made of homemade cakes and seasonal fruit eaten on the terrace overlooking beautiful panoramas, another reason to visit it.
Torciano Hotel Vecchio Asilo is happy to welcome its guests from Monday afternoon to Sunday morning.
The overnight stay offers the opportunity to book a place for a wine experience in Tenuta Torciano Winery.To complete the reservation it is necessary to use a valid credit card, as a guarantee, with the payment made directly at the hotel.
Our policy of cancellation is 15 days from the arrival date.
Our staff will be at your complete disposal to make you live a happy moment in the world of Torciano and all the wonders of the Tuscan countryside.
Availability: All year round, by reservation: all packages are subject to availability.
Minimum: 2 persons.
Hospitality: Upon arrival at the hotel, all guests will be greeted with a welcome sparkling wine or sparkling wine.
Typical Tuscan breakfast: made of homemade cakes and seasonal fruit. Wine, vegetable snacks, water and nice snacks are at guests' disposal, such as tea and coffee in the common areas, in the garden and on the terrace, to make the family stay like being at home.
To be added to your booking:
Shuttle or Transportation Service to reach the Winery: payment needed
This service can only be requested upon booking confirmation and is subject to availability. Confirmation can be requested every day from 10am to 6pm italian time.
To confirm contact us here:
Telephone: +39 0577 988134
Mobile: +39 366 2324058
The Shuttle service cannot be guaranteed based on availability; but the structure will make every effort to provide what is requested in the best possible way.
PACKAGE PRICE:
from € 123
PRICE PER PERSON – VAT INCLUDED